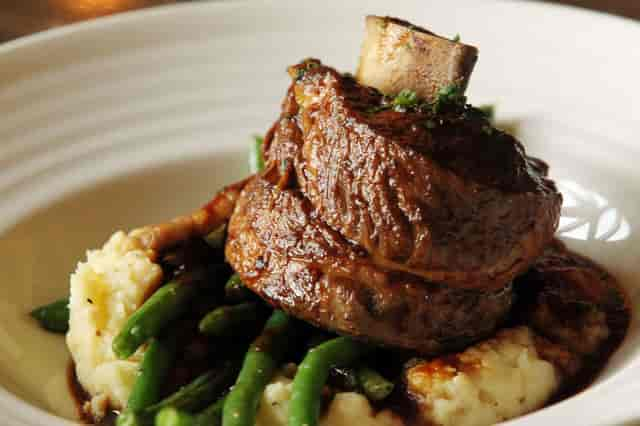 Horseshoe Club
Frequent Diner Program
Join Our HorseShoe Club Frequent Diner Program
The Blue Canyon Horseshoe Club is our easy-to-use frequent dining program designed to offer benefits to loyal customers like you! By enrolling in the HorseShoe Club, you'll enjoy exclusive benefits, rewards for frequent dining, money-saving specials, and invitations to Horseshoe Club member-only events. Sign up today and start earning rewards at Blue Canyon Twinsburg. Pick up our HorseShoe Club Newsletter and stay updated with quarterly events.
HSC Member Benefits Last throughout the Year
Benefits of being an active member:

• TO REMAIN ACTIVE: Engage in activity within one year; Activity is dine-in carry out, purchase of a gift card, book a private dining event, come for Sunday Brunch. It's that simple!

• EARN POINTS IMMEDIATELY: To earn BC Bucks on your member card. Every 150 points, you earn ($1 spent equals 1 point) your member card will be debited 15 BC Bucks. So every activity will earn you more BC Bucks

• CELEBRATE WITH US: BC buck surprise for your birthday and anniversary will be added on to your card fo plan your next celebration at Blue Canyon 

• MUST PRESENT MEMBER CARD: For each and every purchase you make at Blue Canyon.
Rules & Rewards
• Only one account (membership card) per household with up to two adult names (membership form needs to be completed)
• Maintain an active membership by dining-in, use carryout, purchase of a gift card in person or online, book or refer a private dining event, experience our Sunday brunch, celebrate with us during the Holidays. During the summer, the Patio is the best way to add to your points and see your BC Bucks grow!
• Earn 1 point for every dollar spent. When you reach 150 points, 15 BC Buck is added to your card to be used during your next visit
• Active members receive BC Buck surprises for their Birthday and Anniversary 
• Members must present their membership card for all activities and transactions 
• No rewards or awards are accepted past their expiration date
• You will earn bonus points throughout the year to earn more BC Bucks 
•You will be surprised with BC Bucks throughout the year to use but will expire if not used
• Earn bonus points for sending us private dining referrals. Award earned at the completion of the event.
• Earn full credit for every private dining event you book.