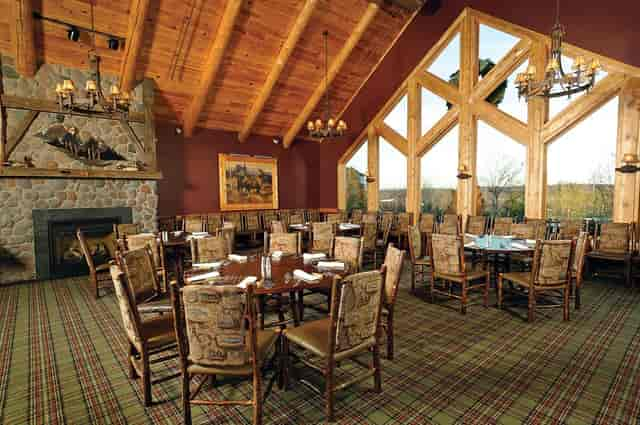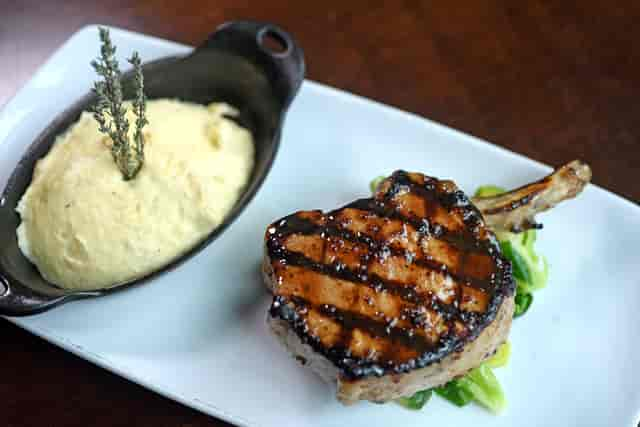 Beverages
Become a VIP
Receive updates on special events, new menu items, menu reviews, and more!
Beverages
WHITES BY THE GLASS
Chardonnay Bernardus 2015 Napa 13/49
Chardonnay Shannon Ridge 2017 CA 8/30
Chardonnay "Un-Oaked" Domaine Bousquet Organic 2017 Argentina 8/30
Moscato Neirano D'Asti 2017 Italy 8/30
Pinot Grigio Lagaria 2016 Italy 8/30
Prosecco Lamberti NV Veneto Italy [187ml] 11
Riesling High Def 2016 Germany 9/34
Sauvignon Blanc Chartron La Fleur 2016 France 9/34
Viognier Marsanne d'Arenberg
The Hermit Crab 2017 Australia 10/38
REDS BY THE GLASS
Blend Conundrum by Caymus 2017 CA 12/46
Blend Josh Legacy 2017 CA 10/38
Blend Trentadue Old Patch 2016 CA 10/38
Blend Villa Barbi Rosso 2015 Italy 10/38
Bordeaux Chateau Damase 2015 Superieur France 11/40
Cabernet Grayson Cellers 2017 CA 8/30
Cabernet J. Lohr Seven Oaks 2017 Paso Robles CA 10/38
Cabernet Quilt 2017 Napa CA 16/62
Cabernet Trefethen 2016 Napa CA 15/58
Carmenere Casa Silva "Cuvee Colchuga" 2017 Chile 9/32
Malbec Padrillos 2018 Argentina 9/34
Merlot Castle Rock 2017 CA 8/30
Pinot Noir Parducci 2017 Mendocino 11/42
Tempranillo Honoro Vera 2018 Spain 8/32
Wine Flights - 3 selections for $12
CRAFT-DRAFT BEER
8/each
Sibling Revelry American Red Ale
Red Ale brewed in the Irish tradition with UK malts provides a light, toasted caramel profile finished with an American hops for a fresh, citrus aroma.
Market Garden Citramax IPA
West Coast style IPA dry-hopped with organic Citra hops to impart intense tropical and citrus fruit aromas with an aggressive, boldly-bright American hop character
Elysian Space Dust IPA
Huge tropical Aroma (marked by a bit of cattiness) is telling on the tongue, hops form a rainbow of orange, lemon, melon and resin that leads to a treasure of bitterness at the end.
Stella Artois Belgium Pilsner
Bitter to sweet beer first brewed in 1842, names for Plzen Bohemia in the Czech Republic.
Rhinegeist Truth IPA
Brewed with a nod to Pacific hops sizzle with tropical fruit aroma, grapefruit and mango notes and a dry finish.
Great Lakes Dortmunder Gold Lager
Cold fermented beer in pale, golden, amber or dark.
Seasonal Reflections
From local breweries offer limited editions and best brewed products. Only while supply last…here today gone tomorrow!
Alaskan White Ale Wheat
European, Pacific Northwest hop varieties, wheat, malts.
Beer Flights - 3 selections for $7
BOTTLED BEER
Blue Moon - Belgian White 6
Bud Light - Light Lager 5
Budweiser - Lager 5
Coors Light - Light Lager 5
Corona - Lager 5
Crispin Hard Apple - Cider 7
Great Lakes Burning River - Pale Ale 6
Great Lakes Eliot Ness - Amber Lager 6
Guiness Draught - Stout 16 oz can 8
Heineken - Lager 6
Michelob Ultra - Low Carb Light Lager 5
Miller Lite - Light Lager 5
Sam Adams - Lager 6
Yuengling - Lager 6
WHITES
Chardonnay Burgess Reserve 2016 Russian River Valley CA 69
Chardonnay Far Niente 2017 Napa 79
Chardonnay Mer Soleil Silver 2017 CA 48
Chardonnay J. Lohr 2017 Riverstone CA 40
Chardonnay Rutherford Ranch 2017 Napa 36
Langlois-Chateau Sancerre Blanc 2018 France 41
Pouilly-Fuisse Drouhin 2017 France 29/52
Sauvignon Blanc St. Supery 2018 Napa 38
Sauvignon Blanc Giesen 2016 New Zealand 19/38
REDS
Amarone Tommasi 2013 Veneto Italy 50/99
Amarone Luigi Righetti della Valpolicella Classico DOC 2014 Veneto Italy 66
Barbera d'Alba Annuziata Rocche Costamagna 2016 Piedmont Italy 33
Barberesco Boffa 2016 Piedmont Italy 49
Barolo Rocche Costamagna 2013 Piedmont Italy 62
Blend Barry Brothers 2016 Australia 41
Blend Justin JUSTIFICATION 2015 Paso Robles 75
Blend Muga Reserva 2015 Spain 55
Blend Smith & Hood Proprietary 2016 CA 49
Cabernet Arrowood 2016 CA 55
Cabernet Burgess Cellars 2014 Napa 75
Cabernet Caymus 2017 Napa 105
Cabernet Far Niente 2017 Napa 150
Cabernet Grgich Hills 2015 Napa 45/89
Cabernet Highway 12 2016 CA 36
Cabernet Mount Veeder 2016 Napa 65
Cabernet Nickel & Nickel 2016 CA 125
Cabernet Plungerhead 2016 CA 40
Cabernet Silver Oak 2015 Alexander 109
Cabernet Silver Oak 2014 Napa 140
Malbec Antigal "Uno" 2015 Argentina 42
Malbec Red Decero Owl and the Dust Devil 2015 Argentina 45
Merlot Nickel & Nickel Harris 2015 Napa 79
Pinot Noir Cloudline 2017 OR 55
Pinot Noir Domaine Drouhin 2015 OR 72
Pinot Noir Patz & Hall 2016 Sonoma 69
Pinot Noir Walnut City Wine 2017 OR 44
Syrah Nickel & Nickel 2014 CA 79
Zinfandel Seghesio 2017 Sonoma 49
Wine Flights
3 selections for $12

Choose from our Whites or Reds By the Glass
SPARKLING WINES
Bollinger Special Cuvee France 50/99
Champagne Chateau Lafayett CA 39
Champagne Moet & Chandon Brut Imperial France 85
Prosecco Ca' di Alta Vento Italy 32
NON-ALCOHOLIC
Acqua Panna Spring | 500 ml 4/Litre 6
San Pellegrino Sparkling 500 ml 4/Litre 6
Fresh Strawberry Lemonade 4
Kaliber - Non-Alcoholic Beer 6
Cider Warm or Cold 4
Wines Presented are Family Owned and/or Operated. Vintages and availability subject to change